Write the first paragraph of your page here.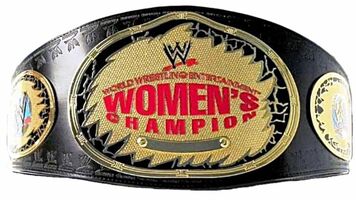 Section heading
Edit
Write the first section of your page here.
Section heading
Edit
#
Champion
Reign
Date
Days Held
Event
Notes
1
Lita
1
April 1st
28 days
-

Lita was the inagural champion

2
Torrie Wilson
1
April 28th
118 days
Backlash

This was  triple threat match also involving Trish Stratus

3
Joy Giovanni
1
August 19th
7 days+
RAW is Vegas
4
Michelle McCool
1
November 11th
1 day+
RAW
5
Joy Giovanni
2
December 2nd
1 day+
RAW
6
Michelle McCool
2
March 10th
RAW
Ad blocker interference detected!
Wikia is a free-to-use site that makes money from advertising. We have a modified experience for viewers using ad blockers

Wikia is not accessible if you've made further modifications. Remove the custom ad blocker rule(s) and the page will load as expected.