Write the first paragraph of your page here.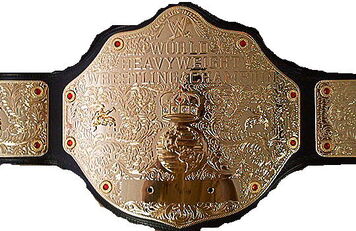 Section heading
Edit
Write the first section of your page here.
Section heading
Edit
#
Champion
Reign
Event
Notes
1
Kane
1
START

Kane was randomly selected to be the first champion

2
Undertaker
1
Survivor Series
3
Mick Foley
1
Survivor Series

Mick Foley cashed in Money In The Bank following Undertaker's title victory against Kane

4
Virgil
1
SmackDown! (December Week 2)
5
Kane
2
TLC 

This was a fatal four way TLC match also involving Undertaker and Mick Foley. If Kane won, he'd be freed from the Ministry of Markness

6
Undertaker
2
Elimination Chamber

This was an elimination chamber match also involving Alberto Del Rio, Cody Rhodes, Ricky Steamboat and Antonio Cesaro
Undertaker unified the World Heavyweight and ECW titles at WrestleMania and took the World title into WWE 2K15 as the champion.
The World Heavyweight title was drafted to RAW in WWE 2K15

7
Randy Orton
1
Extreme Rules (WWE 2K15)

This was a triple threat extreme rules match also involving Cesaro.
Undertaker allowed Randy Orton to win.

8
Undertaker '01
1
Extreme Rules (WWE 2K16)

This was an Inferno match

9
Triple H
1
Money In The Bank
10
Daniel Bryan
1
Money In The Bank

Daniel Bryan cashed in Money in the Bank on Triple H after his title win against Undertaker '01

11
Triple H
2
RAW (July Week 1)
12
Undertaker '01
2
Battleground

This was a triple threat match also involving Daniel Bryan
Ad blocker interference detected!
Wikia is a free-to-use site that makes money from advertising. We have a modified experience for viewers using ad blockers

Wikia is not accessible if you've made further modifications. Remove the custom ad blocker rule(s) and the page will load as expected.